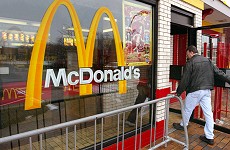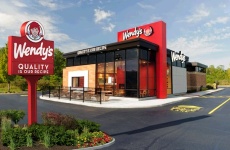 We are recruiters specializing in the fast food industry.
Areas highlighted in yellow are 24 states where we have done business since 2005.
---
Looking to advance your career?
If you're looking for your next job in food service, ask yourself the following questions: do you have 3 years of previous restaurant experience, preferably in fast food? And, is your employment history stable and consistent — in other words, have you stayed in the same job within the past 5 years, or had no more than 2 jobs within the same length of time? If yes, your chances of success with our agency are much better, because we can more readily recommend you to our clients. We work with a variety of owner/operators, individual franchisees, and corporate franchisees who are looking for capable managers to "hit the ground running" and help them to build their businesses. We are pleased to provide top-notch Management candidates.
When you contact us, also tell us about the training courses that you have completed. For our McDonald's openings in particular, we are looking specifically for Hamburger University graduates. OTP training is highly desired.
Accomplishments go a long way towards demonstrating your capabilities. Over the years, we have heard from many recipients of the Ray Kroc Award, an annual performance-based award that recognizes the top one percent of McDonald's managers across the country. Other awards include the Gold Hat, Green Hat and Outstanding Manager of the Year. We don't expect everyone to be a Ray Kroc Award winner. But we do expect you have sufficient expertise to be able to "hit the ground running".
We can be an excellent resource to you if you're looking for advancement opportunities, to make a move from one restaurant chain/concept to another (especially when going back to McDonald's after being away a few years) or if you are relocating from one area of the country to another. Get in touch with us TODAY for immediate consideration. If you are a suitable candidate, chances are that we can set up an interview for you ASAP.
We will assist you to the best of our ability and with honesty and integrity. When you contact us, you can optionally indicate whether or not you want us to hold your information strictly confidential. Please note you must be legally authorized to work in the U.S.A.
There is NO COST to job seekers for using our services. Our compensation comes from the owner/operators who pay us a fee for each successfully completed placement!